Karate Uniforms for Shihan / Senior / Professional
Karate Uniform SP-1000
Heavy-weight stability and effortless comfort.
Made of 100% cotton for effortless comfort unrivaled by canvas, with a pleasant feel.
This uniform has an impressive presence, making it the perfect statement piece for instructors and advisors.



(*All sizes are before shrunk. Allow 1% shrink after wash.)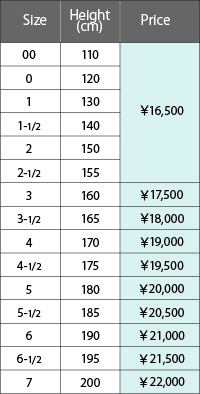 (Material : Rayon, Cotton)
Karate Uniform SAMURAI
Even more lightweight and comfortable than the SP-1000!
This karate uniform is wrinkle and shrink resistant. A mid-weight version of the SP-1000.

(*All sizes are before shrunk. Allow 1% shrink after wash.)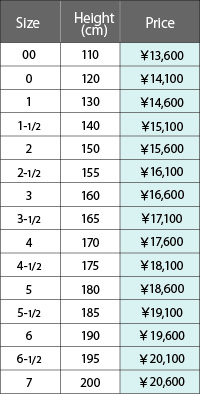 (Material : Rayon, Cotton)

Please feel free to contact us for wholesale pricing.

Finest Karate Uniform (Karategi, wear, clothes) Supplier / Wholesaler from Japan